Update on the transfer of the summer in MLS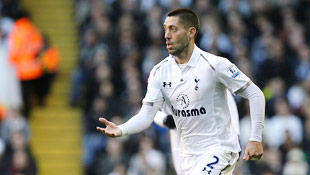 Shocked? So are we. It seems from an
ESPN report
that indeed Clint Dempsey will join Seattle Sounders.
According to a source whom informed us yesterday that
Dempsey was in talks with Seattle on Wednesday
, Dempsey and Seattle Front Office started having talks of a return to MLS after a recent World Cup Qualifier in Seattle on June 11, 2013.
Talks turned serious this week when after scoring in a
preseason game
, Dempsey was told he would be a surplus to requirements at Tottenham by boss Andre Villas-Boas.
Source says that Dempsey had a "first choice" of where he wanted to go and that the club (Tottenham) wanted him where he'd be most comfortable.
It is unclear if Dempsey had other offers throughout Europe but it seems like his main priority was to head back home.
The source says the deal isn't finalized though. Dempsey and Sounders have already agreed to personal terms and are now waiting on word back from Tottenham to see if their bid is acceptable.
UPDATE 7:19 PM Source can confirm a transfer has been agreed upon. @BrainStraus (twitter) confirms this as well. No word on what was paid.