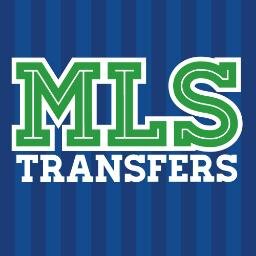 MLS Transfers and love.futbol have teamed up to work together this summer towards a brighter future for soccer playing children all over the world. Before we get into the contest, we had a moment to talk to Andrew Carten, the Social Media and Communications Assistant to get a better understanding of the non-profit organization.
MLS Transfers:
How did love.futbol get started?
Andrew:
love.futbol officially started 8 years ago in 2006, but the idea to create it was born in 2005 when co-founder and CEO, Drew Chafetz, visited Morocco and saw kids playing soccer in an unsafe area. A line was crossed in his minds as kids were risking their safety to simply play the game they loved. A light bulb went off in his mind to create love.futbol to provide safe places to play for kids around the world.
MLS Transfers:
What is the motivation for helping out these children in underprivileged areas of the world?
Andrew:
The motivation to help children comes from our belief that all kids have a right to play in a safe environment. What most Americans take for granted is a safe space to run around and play. This is not a given in many parts of the world. Many children rish their well-bing and sometimes their lives to play. This injustice motivates the LF team to mobilize communities to plan, build, and maintain soccer spaces for their kids.
MLS Transfers:
What are your goals for the rest of 2014?
Andrew: The goals for the rest of 2014 are to increase the viability of love.futbol, raise funds for future LF projects in Brazil with an eye on the USA and Americas, work to transform our fields into spaces for social entrepreneurship, and secure future partnerships within the private and public sector.
MLS Transfers:
Who are some of the soccer stars participating i your campaign and why did they decide to help out?
Andrew:
Anderson Hernanes, star midfielder for Inter Milan and the Brazilian National Team, is the lead ambassador of the #lovefutbol campaign. He is a socially conscious soccer player who wants to give back to his country and kids around the world eager to play the game they love. Hernanes is joined by love.futbol captains, Graham Zusi, Clarence Goodson, David Luiz, Fredy Guarin, and Yuto Nagatomo. Hernanes personally reached out to Luiz, Guarin, and Yuto and talked about the mission of LF and they all agreed to spread the message. Zusi and Goodson were contacted and immediately expressed an interest in joining a soccer specific non-profit with a focus on community engagement.
MLS Transfers:
Where can people go to donate and support the cause?
Andrew:
To win a trip to the World Cup and do socially good, visit prizeo.com/lovefutbol to donate as little as $10 and automatically enter the sweepstakes. Autographed posters, cleats, jerseys, and the official t-shirts are also up for grabs. Campaign officially ends this Wednesday, June 4th!
As Andrew said, you have a chance to go to the World Cup by donating on the website. In addition to that contest, we at MLS Transfers were fortunate enough to get two love.futbol t-shirts to give away. To enter the contest, all you have to do is:
1. Follow @MLSTransfers on twitter
2. Follow @lovefutbol on twitter
3. Send a tweet explaining why you want the shirt, and use the hashtag lovefutbol (#lovefutbol)
Winners will be chosen by the end of the official campaign on Wednesday, June 4th.
Image of the t-shirt below:
To find out more information on this great soccer non-profit, visit lovefutbol.org.