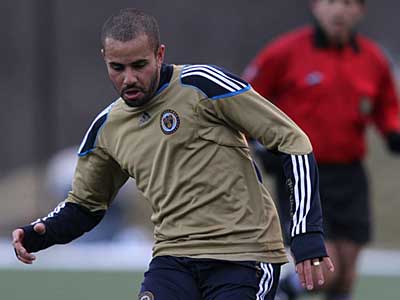 A source close to the situation in Philadelphia has told MLS Transfers that Fred, who has been on trial with the Union for some months now, will not be joining MLS.
The offer that came in from MLS was a "low ball offer" and something that Fred was never going to take. Not only that, but Fred would have to go through a wavier draft just to end up with the Union. This was not something Fred wanted to do.
Fred has an offer on the table from a lower division club in the United States, (rumors are Minnesota but not confirmed just yet) and a trial at another club.
We reached out to Fred but have not gotten a comment regarding the situation yet. Stayed tuned, as much more information will be found out soon.