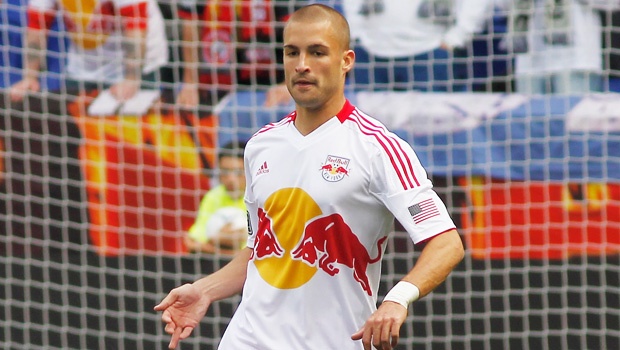 Tyler Ruthven has played for clubs in Sweeden and Finland in the past few years, but wantts back in MLS. With club names ranging from IK Brage and Kuopion Palloseura can you blame him?
The 25 year old from Georgia played for MLS side New York Red Bulls as recently as 2012, even going the distance in a 1-0 victory against eventual champions LA Galaxy. So why hasn't he landed a gig with another club stateside?
That question isn't so straightforward. Tyler was getting time with Kuopin Palloseura, even playing in a Cup final for a Europa League place, but MLS was still in the back of his mind, something he wanted to come back too.
"(The) season ended and I turned down an extension (with Kuopin) because I was dead set on returning to MLS...little did I know there would be 11 first round centerbacks." said the 6 foot 2 inch tall defender.
"I didn't enjoy Finland, there wasn't the same level of professionalism. I felt like I could play at the MLS level and I wanted to do
anything
to get back."
"Sure,I could play in a second tier league in Scandanavia until I'm 30 but I don't want to do that, I want to push myself to the highest level possible. I feel like I showed I could play in MLS and have unfinished business there."
Although coming close to signing with an agency, no deals came about. Hans Backe, former New York coach. has praised his work in Sweeden and Finland and continues to be a positive figure for Tyler.
"Hans has been helpful in Sweden. He always speaks highly of me."
When asked about former assistant coach, now head honcho of the Red Bulls Mike Petke, Tyler didn't shy away.
"Petke is focused on his job at hand, not sure if anybody has contacted him about me. Not sure what he would say. That being said, I owe him a great deal...he gave me my shot in MLS."
With most MLS rosters not fully set yet, Tyler could become the next unsung hero of any clubs backline. As for now, Tyler's training with the Atlanta Silverbacks of the NASL , working hard trying to get his next MLS contract.