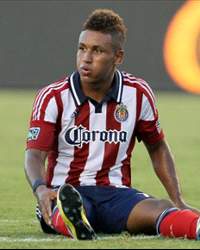 A source in England has confirmed that Juan Agudelo is in England and looking to close in on a deal within the next few days.
It is not known what team is interested or if the team is even in England.
A possibility can be for Stoke City to sign and then loan the player out. It has been suggested that Belgium club Anderlecht might be the team Agudelo may play for if loaned out. Originally reported by the Daily Mail. Link
here
from Tribal Football.
More information and updates to come.